StaffRehab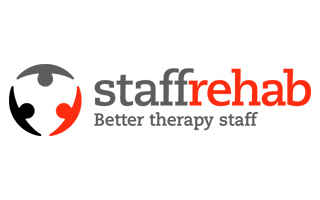 See StaffRehab Job Listings
Contact Information
StaffRehab
5000 Birch St, West Tower, Suite 3000
Newport Beach, CA 92660
US
Phone: 888-835-0894
Contact us at: jobs@staffrehab.com
---
Our Benefits:
Customized Travel Packages
Meals and Incidentals Stipend
Health Insurance including Medical, Dental, & Vision Coverage
401K
CEU Reimbursement
Tuition Reimbursement
PTO & Holiday Pay
Professional and General Liability Coverage
Travel Therapist Concierge Service
Sign On and Completion Bonuses
State License Reimbursement
StaffRehab
Better Therapy Staff
StaffRehab is a premier provider of school-based therapy and early intervention services to schools across the US. StaffRehab partners with charter schools, school districts, clinics and community agencies to make a difference in children's lives. We have developed a comprehensive and collaborative approach to working with the entire community to improve outcomes for each and every child. Our clients inspire our actions, which guides our decisions at every level.
Our staff has over 45 years of combined experience and is committed to developing authentic relationships with the clinicians that we represent through our commitment to honest communication, ethical business practices, and in putting our therapists' interest ahead of our bottom line. Our staffing managers have a thorough process to help to physical therapists, occupational therapists, speech therapists and psychologists find jobs that are going to be the best fit with their personality, expertise, availability and experience.
Contact us at: jobs@staffrehab.com
---
Read More