EdTheory, LLC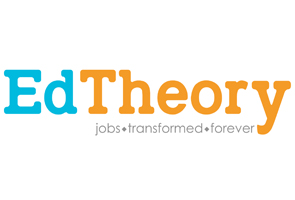 See EdTheory, LLC Job Listings
Contact Information
EdTheory, LLC
6701 Koll Center Parkway
Suite #250
Pleasanton, CA 94566
US
Phone: 925-500-8383
Website:
edtheory.com
Email:
careers@edtheory.com
EdTheory, LLC
Our mission is to transform lives and the communities we serve, both locally and globally.
We offer customized education and therapy staffing solutions locally in California! EdTheory provides contract staffing solutions to schools, rehabs, early intervention centers, clinics, hospitals and home health service providers. We offer permanent, temporary, travel and gap-fill positions for a variety of specialties.
With our unique volunteering and internship program, you can also be part of our Project Hope - our rural community based special education and related services program to support underserved communities globally. For more information please visit our website: http://www.edtheory.com/volunteering-and-internship/
Come join us and build your career to the next level!
EdTheory's Unique Benefits for job-seekers:
Competitive Salary
Comprehensive Employee Benefits [ Medical I Dental I Vision]
Group Life and Professional Liability Insurance
401K Retirement plan with company match
Clinical Support, Supervision and Mentoring
Sign-On Bonus
Relocation Bonus
Paid Sick Leaves
Corporate Wellness Incentive
Financial fitness planning
Unlimited CEUs (online)
Education Loan Repayment Program for New Grads
Mobile learning solution for PK-12 education
Therapy Materials [as needed]
Licensure I Credentials new application and renewals fees
Work Visa and Green Card Sponsorship
Career Advancement Opportunities
AT&T Signature employee discount program
TaW exclusive employee savings
Volunteering and Internship opportunities
For more information, write to us at careers@edtheory.com or call us on (925) 500-8383
---
Read More