Ardor Health Solutions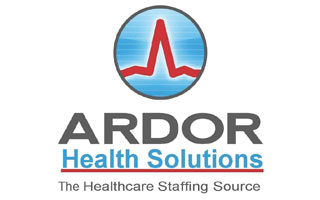 See Ardor Health Solutions Job Listings
Contact Information
Ardor Health Solutions
5830 Coral Ridge Drive
Suite 300
Coral Springs, FL 33076
US
Phone: 866.425.5768
Fax: 888.308.1147
Website:
ardorhealth.com
---
Therapist Testimonial:
"Just wanted to let you know that Carla gave you a great compliment today. She told me that you were the first recruiter from Ardor that they have received a name tag for the PTA working there and she thought you were doing a great job and greatly appreciated it. Thanks again for working so hard for me!"
Kahla
Ardor Health Solutions
The Healthcare Staffing Source
You might be asking yourself "Why Ardor?" or "What makes Ardor different?"

The answer is simple…WE ARE DIFFERENT! At Ardor Health we pride ourselves on putting our clients first, most companies claim they put their clients first but we truly do. No matter how big or small the problem our recruiters will go out of their way to make sure our therapists are taken care of. From housing issues, pay increases to travel plans – we handle it all for our therapists.

While we have a laser like focus on our client's needs we are also experts at what we do, getting you the best assignment in the location you want. Here are just a few of the things we do that make us the leaders in Healthcare Staffing:
Experience in healthcare staffing since 2001
An excellent complement of facilities that trust us to handle their staffing needs
A tenured staff of recruiters and account managers who are the best in the industry
A dedicated management team that is flexible and always available to help out with our therapists needs
New and enhanced technology that provides extended benefits to all of our therapists
The best competitive pay packages in the business.
---
Read More