Travel Speech Language Pathologist
Travel Speech Language Pathologist
Full-time
Baltimore

,

MD

21215

US
We need a fantastic Speech Language Pathologist for a terrific Skilled Nursing Facility who will provide therapy evaluations, modalities and treatments as prescribed by a licensed physician in an ef
Travel Speech Language Pathologist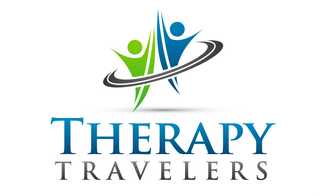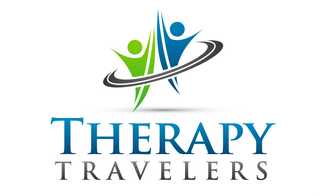 TherapyTravelers
Full Time
Speech-Language Pathologist OR
Speech-Language Pathologist (CFY)
Other
TherapyTravelers
http://www.speechpathology.com/expo/therapytravelers
Geneva Milne
Hiring Contact
Date Posted:
2017-02-28
http://www.speechpathology.com/slp-jobs/maryland-md/baltimore/therapytravelers-travel-speech-language-pathologist-1753812
Travel Speech Language Pathologist
Baltimore, MD
Full Time
February 28th, 2017
We need a fantastic 
Speech Language Pathologist 
for a terrific Skilled Nursing Facility who will provide therapy evaluations, modalities and treatments as prescribed by a licensed physician in an effort to restore function and prevent disability following injury, disease or physical disability. The therapist assists patients to reach their maximum performance and level of functioning while learning to live within the limits of their capabilities. The therapist accurately assesses patients' needs; identifies and initiates appropriate occupational therapy interventions; provides patient and family teaching; and works cooperatively with other patient team personnel in maintaining standards for professional practice and interdisciplinary teamwork.
Our therapists love their jobs!
"I get to interact with children all day and assess, research, and help detect the reasons as to why they are experiencing difficulties."

"I find great delight and joy in helping kids with disabilities. It's a worthy cause."

"I have the opportunity to help clients make progress on their goals, one of which is to finally be understood by family members and others."
Imagine working for a contract firm where you feel you have a voice and that you're part of a team where your thoughts, ideas, and suggestions are valued. What if there was a company where your strengths are taken into account when being placed on a contract and where you feel cared for and well-represented? What if your compensation and benefit package was worthwhile?
Too good to be true? Not a chance
!
Our therapists LOVE TherapyTravelers
 "Sign up! I've already told close friends about them, one of whom is on her third contract assignment with TherapyTravelers."

"I feel valued at TherapyTravelers and my voice matters!"

"After two years with the company, I can't think of anything for them to improve on -well, except for offering jobs in Australia and Fiji!"
It is our mission to provide contract Therapists with the best experience in the healthcare industry on each and every contract. We pride ourselves on providing the highest level of customer support to our employees. We employ the nation's best and brightest therapists in full time travel and contract positions in every state in the USA!
When you work with TherapyTravelers your options are limitless. With over 40 years of combined experience in staffing, we are uniquely positioned to offer you excellent opportunities all across the US. From big cities to small towns, large teaching facilities to community hospitals or schools - you decide where you would like to be! We never stop looking for new ways to offer you more. We'll help you achieve your professional goals and reward your sense of adventure with the best combination of pay and benefits in the industry.
Every therapist has a unique story and a unique reason to accept each and every contract and while one travel contract may work for some, it may not work for others! At TherapyTravelers, we take the time to understand your unique story and work diligently to uncover the best opportunity
for each and every one of our therapists. And with that being said, we pride ourselves in client advocacy, making sure you, are provided with a role that you can be successful in, and excited to deliver excellence each and every day.
We offer contracts with varied lengths:
*6-52 week assignments (six week minimum
)
*Full time/part time work (up to 40 hours per week)
In today's market, with any of our positions, you can write your ticket to anywhere. Let one of our professional recruiters work with you to find out exactly what you want from your contract. We offer a rich benefit package, which includes:
*401K
*Educational Reimbursement
*Paid Time Off
*5 year service tropical vacation!
*10 year service $10,000 cash bonus!
*Medical Insurance
*Paid Holiday Time
*8 to 52 week contracts
*We can help secure housing and travel services for each traveler contracted
*Supportive front and back office team!
And much more...
Position Summary/Essential Duties:
Organizes and conducts Therapy program to facilitate the rehabilitation of people with physical and/or psychosocial disabilities. The Therapist directs the patient's participation in selected activities/treatments to restore, re-enforce and correct pathology to promote and/or maintain good health.
Essential duties include:
1. Performs evaluation(s) and develops an effective treatment plan appropriate to a patient's rehabilitation needs within the care continuum.
2. Performs effective treatment techniques in a competent manner.
3. Educates patient/family/caregiver in applicable health information, treatment and prevention.
4. Initiates and participates in the discharge planning process.
5. Performs other department activities such as, but not limited to documentation, billing, support of department operations, etc.
Supervision Received and Exercised
Receives minimal supervision from the Manager/Director of Rehabilitation Services
Job Requirements: Minimum Qualifications
Knowledge of:
•Neuromuscular function/dysfunction, sensory motor integration, kinesiology, skeletal anatomy and basic pathology related to orthopedic disabilities;
•Individual and group therapy techniques commonly used;
•Educational and medical applications of adaptive equipment;
•Generally accepted standards of health and sanitation;
•Policies and objectives of assigned programs and activities;
•Case management principles;
•Record keeping practices and procedures;
•Interpersonal skills using tact, patience, and courtesy;
•First Aid and CPR procedures.
 
Ability to:
•Develop, plan and implement a therapy program for patients with various disabilities;
•Assess patients and develop appropriate intervention which includes goals/objectives of Rehabilitation Team;
•Explain and provide training on therapy and rehabilitative procedures;
•Provide consultation for families/caregivers and home management of motor, sensory, perceptual and self-care programs;
•Establish and maintain effective working relationships;
•Plan and organize work;
•Work effectively within established time schedules and with minimal direction;
•Work independently with little direction;
•Operate a variety of office equipment including computers and all applicable hardware and software, copiers, printers, scanners, telephones, and fax machines;
•Communicate effectively both orally and in writing;
•Understand and follow both oral and written instructions;
•Maintain accurate records and prepare reports;
•Work confidentially with discretion.
 
Traits:
•Appreciates and respects the differences among people;
•Easily adapts to situations and changes;
•Effectively manages one's own time, priorities, and resources;
•Enables the growth of others;
•Is punctual and follows through;
•Stays focused and has a good work ethic;
•Strives to meet customer's needs;
•Works around obstacles and is self-starting.
We would love to share our story with you and provide you some insight to joining our team of dedicated and talented therapists!
Please apply to the open role, or send your resume directly to
kpollock@therapytravelers.com
.
Thank you!
Occupation Classification Requirements:
Speech-Language Pathologist OR
Speech-Language Pathologist (CFY)
Please check the box above if you meet this job's requirements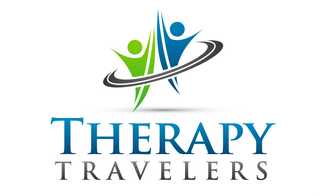 Contact: Geneva Milne
TherapyTravelers

ID: 1753812
---