Winging It: One-year Case Study of Teacher-SLP Collaboration Discourse in Classroom-Based Therapy
SLP Course Details
Course # 5266
Winging It: One-year Case Study of Teacher-SLP Collaboration Discourse in Classroom-Based Therapy
http://www.speechpathology.com/slp-ceus/course/winging-it-one-year-case-5266

This course is mobile compatible.
CEUs/Hours Offered: AG Bell - LSLS/1.0 Domain 8, CE-SPC-13-065; ASHA/0.1 Intermediate, Related; Kansas DHE, LTS-S1370/1.0; SAC/1.0
---
Course Abstract
This presentation examines an SLP's journey in delivering services in the classroom via a team-teaching model with a special educator and a regular educator over the course of a school year. This is a qualitative, 7-month longitudinal case-study of the SLP's roles, routines, and perceptions as a collaborative partner in inclusive service delivery. The results of the collaborative discourse that emerged are discussed. Practical implications related to the the types of discourse patterns that facilitated successful collaborations will be highlighted. Simple collaboration strategies such as asking clarification questions and learning how to negotiate the suggestions of other professionals will be highlighted.
Disclosure: This learning event does not focus exclusively on any specific product or service.
This course was recorded on February 6, 2012
---
Handouts
Handouts are available for this course. You must be signed in and registered for this event to access them.
Course Learning Outcomes
After this course, participants will be able to identify the most important element in collaboration according to the research review.
After this course, participants will be able to describe the characteristics of the 3 waves of collaboration.
After this course, participants will be able to describe improvisational teaching/therapy.
After this course, participants will be able to identify 5 types of collaboration sequences found in the research.
---
Time-ordered Agenda
| | |
| --- | --- |
| 0-5 Minutes | Introduction/Definitions |
| 5-15 Minutes | Problem,Purpose,Theory |
| 15-20 Minutes | Historical and Research Review |
| 20-30 Minutes | Methods |
| 30-45 Minutes | Results |
| 45-55 Minutes | Implications/Conclusions |
| 55-60 Minutes | Q&A |
---
Average Rating
(161 Ratings)
Most Recent Comments
Review by:
Catherine
on April 27, 2015
Her explanation of a collaborative approach. Identifying barriers and key components to successful collaboration.
Review by:
Louise
on March 19, 2015
No trick questions on the quiz!
Review by:
Natasha
on March 14, 2015
There were great examples provided as to different collaborative models and the outcome of each.
Review by:
Janet
on March 5, 2015
Good info to share with schools for which collaboration is a novel concept.
Review by:
hazell
on March 2, 2015
Well organized presentation. Good clear examples of effective collaborative strategies that can be used in inclusion classes to benefit all students
Review by:
Meghan
on February 19, 2015
interesting topic
Review by:
Christine
on January 29, 2015
She explained everything clearly and in a systematic way.
Review by:
Kathy
on December 30, 2014
This presentation outlines the unique role that SLPs can acquire when working collaboratively with teams to generate creative and relavant speech and language opportunities.
Review by:
Madelyn
on December 23, 2014
It was clear and I enjoyed hearing about the presenter's research.
Review by:
John S
on December 6, 2014
clearly presented. useful information
Review by:
Jason
on December 6, 2014
Well organized, clearly presented. Interesting research
Review by:
Renee
on October 30, 2014
This course was very timely as we are working toward more inclusive practices and co-teaching models. Many of my school district SLP's are still providing pullout services. This research shows that collaboration is best for students.
Review by:
Meta
on October 30, 2014
I could definitely relate to the problems and challenges of collaboration. Research was very insightful and relevant to practices of a school based SLP. Defining roles was a "key" to my own successes and scheduled planning time was essential.
Review by:
Teresa
on October 26, 2014
Clear and informative
Review by:
Adra
on October 8, 2014
The research piece was a little boring.
Review by:
Jessica
on October 5, 2014
helpful
Review by:
Mary
on January 17, 2014
well defined terms and examples, research- data based
Review by:
Kristine
on December 17, 2013
The presenter's examples made me feel more comfortable with the thought of collaborative therapy.
Review by:
Sarah
on November 8, 2013
New CFY and needed instruction in collaboration in the schools.
Review by:
Michele
on May 15, 2013
Very relevant to school-based workload issues.
Review by:
Keith
on May 15, 2013
insight and experience.
Review by:
Rebecca
on May 6, 2013
Great use of information and examples!
Review by:
Jasmine
on March 6, 2013
The presenter was well informed and provided detailed description of her research.
Review by:
Patricia
on February 28, 2013
This is a very important topic. Inclusion and collaboration are highly successful models that are too infrequently incorporated into our education systems.
Review by:
Kristina
on February 18, 2013
Great course, very well organized, presenter explained study well. I work in a collaborative setting so this was very informative for me.
Review by:
Linda
on January 20, 2013
Good definitions and examples of the interactions.
Review by:
Sarah
on January 7, 2013
Practical ideas and examples were provided
Review by:
Anousith
on December 31, 2012
great information about collaborative therapy/teaching
Review by:
Heidi
on December 20, 2012
Interesting to know different ways on how to collaborate with teachers in the school--at times that could be very difficult but this course planned out a clear way on how to do that
Review by:
Bridget
on December 10, 2012
Well organized
Review by:
Debra
on December 7, 2012
Examples of collaboration
Review by:
Deirdre
on November 12, 2012
Collaboration in the classroom is the new thrust for SLP's working in schools.
Review by:
Sherri
on October 28, 2012
The course was organized. The presenter followed her Power Point note slides. The "Q1", Q2", helped thinking about test questions. Thought she left out at least "2" "Qs".
Review by:
Wendy
on October 26, 2012
The excellent questions at the end of the seminar and the speaker's comprehensive and rich responses. It put a practical face on this topic that anyone in the schools could truly relate to.
Review by:
Heather
on October 21, 2012
Great information!
Review by:
Marnie
on October 19, 2012
It inspired thought provoking questions about least restrictive environment.
Review by:
Lynne
on October 11, 2012
The questions and answers section at the end made this course even more valuable to me. I encourage this presenter to make more presentations in future that include more of her personal experiences in collaboration. You have so much important information to share with us.
Review by:
Lynn
on October 5, 2012
very interesting
Review by:
Mary
on October 2, 2012
How collaboration is done is much clearer to me now.
Review by:
Janice
on August 2, 2012
Nice research to support the process. As an SLP who has done a lot of collaborative work I agree strongly with the premise of the need for definition of roles. We know we have succeeded when you hear your words (questioning strategies used with the teacher/slp) being used by students in their small group work.
Review by:
Nora
on July 24, 2012
Lara gave specific examples of how Suggest-Accept; Suggest-Modify; Suggest-Reject; Clarify; and Exclaim/Notate would be used in a collaborative setting.
Review by:
Paula
on July 19, 2012
good research based content about the benefits of teacher/slp collaboration
Review by:
Tariq
on July 15, 2012
It provided a framework for me to picture how I might provide collaborative treatment in the future.
Review by:
Clarice
on June 30, 2012
Gave me some insight as to how to implement good collaboration with teachers
Review by:
Jeanne
on June 22, 2012
I was provided with valuable information that I can share with my collegues.
Review by:
Sherry
on June 17, 2012
I team teach a lot. The interactions that occur match what I have seen.
Review by:
Angela
on June 11, 2012
Good introduction to a collaborative model.
Review by:
Judith
on June 9, 2012
It was excellent because examples were used and definitions of models were given.
Review by:
Charlotte
on May 21, 2012
I liked how it broke down the pieces of collaboration. She also stressed to begin small and work toward a larger program.
Review by:
Sara
on May 8, 2012
descriptions to ease into collaboration
Review by:
Kathie
on March 17, 2012
The course had good ideas and suggestions - it related to my situation as an SLP in a school setting. It showed the value of joint planning. The course was well-planned and presented - easy to understand and follow. Good guidelines re: collaboration between SLPs and teachers.
Review by:
Mandi
on March 9, 2012
The presenter was knowledgeable about the subject and had good suggestions. She also mentioned potential pitfalls in the process and things to watch for as you would prepare to use this model
Review by:
Susan
on March 7, 2012
The information presented was good but how she deicide what to put in the project was excess information from my point of view.
Review by:
Alison
on March 7, 2012
The research aspect and the experience of the presenter.
Review by:
DENISE
on March 6, 2012
This course made me reflect on the way that I am providing services to my students in the school setting.
Review by:
Karin
on March 5, 2012
It confirmed what I have recently discovered when I initiated collaboration in the classroom.
Review by:
Michelle
on March 3, 2012
The framework was well laid out and the idea of doing this is great. This course offered some ideas for how I can try to be more collaboative with the teachers I work with, just in general. Unfortunately I think there are many hurdles. For example, in this case study all of the ESE students were in one "inclusion" class. That makes doing this model much more doable. At my school, my teacher's paycheck is tied to student achievement and they would not be willing to have all of the ESE students in one classroom. I have a huge caseload and without that scenerio, there are just not enough minutes in my day for me to go to all of the classrooms. I might be able to implement this with one class and one grade level, but it would still be a hardship because I would still have to see the other students in the other classes on that grade level. They would never all be in the same classroom. I would like to be more collaborative, but still don't see how I can really apply this model in my situation.
Review by:
Ashley
on February 24, 2012
Data was vary relatable to my field.
Review by:
Michelle
on February 17, 2012
If you are currently collaborating, the study suggested that the likelihood of success depends upon trust and the ability to dialogue/modify during instruction.Great stuff-- also validated that collaborations does feel "on the fly"...
Review by:
Stacie
on February 9, 2012
Well organized. Very clear presentation of data.
Review by:
margaret
on February 7, 2012
content
---
Course Information
This is a recording of a Live Webinar. To ensure you are ready to participate, please complete our short Test Drive to prepare your computer to view the course.
Visit our Contact us page or give us a call if you have questions.
---
Course Presenter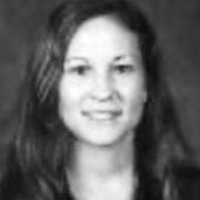 Lara L. Wakefield,
PhD

,

CCC-SLP

Dr. Lara Wakefield, CCC-SLP, has 18 years of experience as a Speech-Language Pathologist. She has researched the roles of the Speech-Language Pathologists and teachers in collaborative settings related to language and literacy for 14 years in several grant -funded projects. She has been a special education advocate for families of children with special needs for the past 5 years, focusing on improving the IEP process for parents. She has presented at state and national meetings for over15 years on these topics. Dr. Wakefield has worked in a variety of settings: rehabilitation, home health, schools, and universities. She is now in private practice as a Speech-Language Pathologist and Parent Advocate at Wakefield Consultation Services, LLC.
---
Disclosure: Financial Disclosures: Wakefield Consultation Services, LLC, App Kickers Division. Nonfinancial disclosure: Currently, we are in process of developing a free app that will provide more extensive tutorials.
---
Continuing Education Information
CEUs/Hours Offered: AG Bell - LSLS/1.0 Domain 8, CE-SPC-13-065; ASHA/0.1 Intermediate, Related; Kansas DHE, LTS-S1370/1.0; SAC/1.0
Passing an online exam will be required to earn continuing education credit, where applicable.
Please Note: The exam and course evaluation must be completed within 30 days of course registration.
To participate in the course, complete the exam, and earn continuing education credit (where applicable), you must be a CEU Total Access member.
---

AG Bell - Listening and Spoken Language Credential
This course is offered for 1 hour(s) of CE Credit from the AG Bell Academy for Listening and Spoken Language. For an explanation of content areas, please view pdf listing all 9 "domains."
---
American Speech-Language-Hearing Assn.
This course is offered for 0.1 ASHA CEUs (Intermediate level, Related Area)
---
Kansas Dept of Health & Environment
Approved for 1 continuing education clock hour(s) for Kansas licensed Speech Pathologists by the Kansas Department of Health and Environment. Long-Term Sponsorship number: LTS-S1370.

SpeechPathology.com is approved by the California Speech-Language Pathology and Audiology Board as a Continuing Professional Development Provider, approval number PDP 268. Live webinars on SpeechPathology.com do not count as self-study courses toward California professional development requirements.
---
Speech-Language and Audiology Canada
Clinically certified members of Speech-Language and Audiology Canada (SAC) can accumulate continuing education equivalents (CEEs) for their participation with SpeechPathology.com. One hour of coursework equals 1 CEE. All SAC members are encouraged to participate in on-going education.
---
If you have any technical questions or problems related to this course,
please contact SpeechPathology.com toll free at 800-242-5183