SLP Course Details
Course # 3186
Supporting Understanding of Cultural and Linguistic Diversity (CLD) Issues for the School SLP: Fundamentals and Resources (Part I)
http://www.speechpathology.com/slp-ceus/course/supporting-understanding-cultural-and-linguistic-3186/
P2H

This is a student course.
---
Course Abstract
As CLD numbers increase nationally, SLPs are being called upon to answer questions and provide services to students learning English as a second language, with little if any, formal training. This session (part one of a two-part series*) is designed to provide SLPs with vital skills and knowledge needed to respond to the unique needs of CLD students. SLP roles and responsibilities will be examined within the context of legislation, ethics, and scope of practice. Second language acquisition stages and characteristics, as well as acculturation, are the focus for this session.
Disclosure: This learning event does not focus exclusively on any specific product or service.
This course was recorded on November 14, 2008
---
Handouts
Handouts are available for this course. You must be signed in and registered for this event to access them.
Course Learning Outcomes
As a result of this Continuing Education Activity, readers will be able to identify core documents and legislation that guide SLP practice for CLD students.
As a result of this Continuing Education Activity, readers will be able to identify stages and characteristics of second language acquisition.
As a result of this Continuing Education Activity, readers will be able to identify stages of acculturation and their influence on language learning.
---
Time-ordered Agenda
| | |
| --- | --- |
| 0-15 Minutes | Introduction and Demographics |
| 15-45 Minutes | Terminology |
| 45-60 Minutes | Federal Mandates |
| 60-90 Minutes | Ethical Considerations and Scope of Practice |
| 90-115 Minutes | Second Language Acquisition |
| 115-120 Minutes | Questions & Answers |
---
Average Rating
(64 Ratings)
Most Recent Comments
Review by:
Sheila
on October 26, 2012
Emphasis on mythbusting
Review by:
sally
on October 24, 2012
much needed information
Review by:
Ana
on October 22, 2012
A thorough presentation of bilingual information.
Review by:
Lori
on October 16, 2012
I rate this course as excellent because it helped me better understand issues that may pertain to performance of students in this type of student population on my caseload.
Review by:
Matthew
on October 15, 2012
understand how to better approach these students if I see them as outpatients.
Review by:
Sharon
on August 13, 2012
New information for me
Review by:
Kimberly
on June 27, 2012
The information provided is immediately applicable in practice
Review by:
Margaret
on May 30, 2012
I thought the instructor did a great job kept the focus on the cultural background, needs, and abilities of the student/child and how language and communication is influenced by them.
Review by:
Charisse
on April 24, 2012
Very informative. Practical suggestions for SLP's and teachers.
Review by:
Dustra
on April 13, 2012
The teachr was very enthusicatic and through in some areas
Review by:
Olga
on April 12, 2012
Content was excellent and extremely worthwhile. Slides on pdf were legible & clear. Yay! Delivery was slow.
Review by:
Leisha
on March 16, 2012
Not only did it review typical second language acquisition stages but used teacher friendly/familiar terminology.
Review by:
Heidi
on March 6, 2012
Great examples of all the stages. Wonderful information to present to classroom teachers.
Review by:
Joy
on February 26, 2012
A clear presentation and meaningful material useful in my practice.
Review by:
Judith
on February 13, 2012
As an ELL District Coordinator who also is an SLP, it was interesting to hear this term CLD, a term that is never used in the ELL literature for ELD teachers or classroom teachers...that was my take away.
Review by:
Vija
on February 3, 2012
Very relevant considering I work for Chicago Public Schools
Review by:
Lisa
on December 29, 2011
the information provided was very informative however i found it difficult to follow at times with all the information provided
Review by:
Debbie
on December 23, 2011
It was functional information that I can apply
Review by:
Carlyn
on December 10, 2011
She was well versed in her information.
Review by:
Colleen
on November 20, 2011
well thought out
Review by:
Kimberly
on November 18, 2011
The topic is so critical and the presenter was clear.
Review by:
Rachel
on September 28, 2011
Very interesting material.
---
Course Information
This is a recording of a Live Webinar. To ensure you are ready to participate, please complete our short Test Drive to prepare your computer to view the course.
Visit our Contact us page or give us a call if you have questions.
---
Course Presenter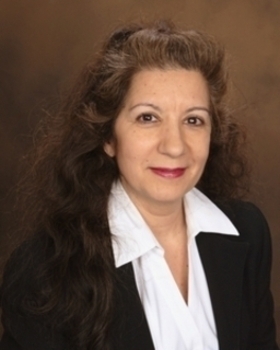 Elenny Tuleta

,

M.A.

,

CCC-SLP

Elenny has a knowledge base that is grounded in both Linguistics (B.S. The Ohio State University, with studies at the University of Lyon, France) and Communication Sciences (M.A., Case Western Reserve University). Elenny also holds an M.A. in Educational Administration and certification for Teaching English as a Second Language. She has worked in the public school setting in programs for English Language Learners, and as a fully accredited SLP. Currently, she is the Language Services Department Head for the Cleveland Heights-University Heights City Schools. With her background in both regular education and special education, Elenny continually strives to bridge understanding between professionals in the area of cultural and linguistic diversity.
---
Disclosure: This presenter has no relevant financial or nonfinancial relationships to disclose.
---
If you have any technical questions or problems related to this course,
please contact SpeechPathology.com toll free at 800-242-5183