A Quick Guide to Fluency Assessment of Adults and Adolescents
SLP Course Details
Course # 4224
A Quick Guide to Fluency Assessment of Adults and Adolescents
http://www.speechpathology.com/slp-ceus/course/quick-guide-to-fluency-assessment-4224

This course is mobile compatible.
This is a student course.
---
Course Abstract
Assessment of adolescents and adults can be complex, given the multifaceted nature of stuttering. The purpose of this course is to review the basic goals and procedures suggested for use with adolescents and adults.
This course was recorded on April 26, 2011
---
Handouts
Handouts are available for this course. You must be signed in and registered for this event to access them.
Course Learning Outcomes
After this course, participants will be able to identify the multiple factors that need to be considered in assessing adults and adolescents who stutter.
After this course, participants will be able to identify the measurements taken as a part of an analysis of speech characteristics of stuttering.
After this course, participants will be able to identify the assessment tools utilized in measuring the behavioral, affective and cognitive reactions to stuttering.
---
Time-ordered Agenda
| | |
| --- | --- |
| 0-5 Minutes | Introduction |
| 5-15 Minutes | Discussion of stuttering and basic goals |
| 15-45 Minutes | Overview of the assessment process |
| 45-55 Minutes | Putting it all together |
| 55-60 Minutes | Conclusion; Q & A |
---
Average Rating
(94 Ratings)
Most Recent Comments
Displaying 20 most recent comments out of 94 reviews
Review by:
Crystal
on October 10, 2014
Instruments listed with their purpose
Review by:
Lisa
on September 23, 2014
It covered the topic stated.
Review by:
Lisa
on September 5, 2014
This was a good summary of evaluation measures and areas to consider when evaluating stuttering.
Review by:
Elgustus
on March 2, 2014
The information was presented in a clearly and concisely.
Review by:
Mary Pat
on January 1, 2014
Clear concise slides!
Review by:
Linda
on December 29, 2013
The information
Review by:
Valerie
on July 22, 2013
It was good information regarding tests and assessment procedures.
Review by:
Elena
on July 18, 2013
Appreciated the in-depth discussion of how to conduct a case history and the descriptions of various assessment tools.
Review by:
Bahaa
on September 30, 2012
Comprehensive and fulfill our needs
Review by:
Gay
on September 17, 2012
I needed to hear the exact steps in the process of an evaluation. Dr. Gabel was very thorough in providing these steps and the tools necessary to do so. Thank you.
Review by:
Leonard
on September 11, 2012
The presenter gave a thoroughly simplified approach to fluency assessment which gave a strong emphasis on the qualities of the therapist as being critical to a successful diagnostic assessment. He projected a positive energy which, accompanied with the obvious fact that he himself copes with fluency difficulty, would make any client feel assured of benefitting from him as their therapist.
Review by:
Diana
on August 31, 2012
Nicely organized, clearly presented
Review by:
Eleanor
on July 25, 2012
Straight to the point and informative
Review by:
Tracey
on July 17, 2012
Seeing how someone who is not only a clinician, but has been a client, sets up his evalutaion and where emphasis is placed is important...a total perspective.
Review by:
Allison
on June 19, 2012
The fact that he is a person who stutters
Review by:
Chamonix
on April 22, 2012
Covered some great assessment tools.
Review by:
Sangeetha
on March 29, 2012
It was great to listen to a stutterer who has accomplished so much and has overcome the disability
Review by:
Marisa
on October 16, 2011
The different ideas for scales that can be implemented to measure client attitudes and impact of stuttering
Review by:
Sharon
on October 10, 2011
The speaker
Review by:
Maria
on September 15, 2011
relevant and give opinion of an expert
---
Course Information
This is a recording of a Live Webinar. To ensure you are ready to participate, please complete our short Test Drive to prepare your computer to view the course.
Visit our Contact us page or give us a call if you have questions.
---
Course Presenter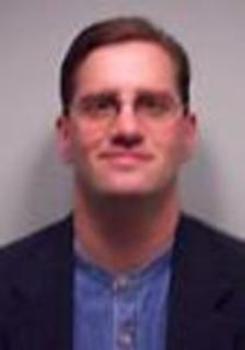 Rodney Gabel,
Ph.D.

,

CCC-SLP, BRS-FD

Rodney Gabel is an associate professor in the Department of Communication Sciences and Disorders at Bowling Green State University. He teaches courses and conducts research in stuttering. Dr. Gabel has presented papers at national conventions, international conventions, and has published research articles all dealing with stuttering and other fluency disorders.
---
Disclosure: Instructor Disclosure: Not available. The content for this program was developed and published prior to the ASHA Continuing Education Board requiring instructional personnel to provide financial and nonfinancial disclosure statements.
---
If you have any technical questions or problems related to this course,
please contact SpeechPathology.com toll free at 800-242-5183