Professional Ethics in a Changing Professional Landscape
SLP Course Details
Course # 5448
Professional Ethics in a Changing Professional Landscape
http://www.speechpathology.com/slp-ceus/course/professional-ethics-in-changing-landscape-5448
1
1
Monday, July 23, 2012

at

12:00 pm EDT

This course is mobile compatible.
---
Course Abstract
Professionals must maintain a consistent ethical framework in an ever-changing work environment. Understanding our ethical responsibility to our profession, our patients, our colleagues, and the public is essential as we face the demands of employers, regulatory bodies, and payors.
Disclosure: This learning event does not focus exclusively on any specific product or service.
Course Learning Outcomes
After this course, participants will be able to list the characteristics of a self-monitoring profession.
After this course, participants will be able to describe a framework for ethical decision making when given ethical dilemmas.
After this course, participants will be able to list the inherent values in a professional code of ethics and apply them.
---
Time-ordered Agenda
| | |
| --- | --- |
| 0-5 Minutes | Overview |
| 5-20 Minutes | Responsibilities and characteristics of professions and professionals |
| 20-35 Minutes | Values underlying ethical principles; sources for decisions |
| 35-45 Minutes | A framework for making ethical decisions |
| 45-55 Minutes | Challenges to ethical decision making in our current work environment |
| 55-60 Minutes | Summary, Q&A |
---
Average Rating
(28 Ratings)
Most Recent Comments
Review by:
Susan
on July 28, 2012
Dr. Hale makes it very clear what is and isn't ethical, and she's right about companies wanting maximum billing.
Review by:
Cynthia
on July 27, 2012
HIghlights areas that we need to consider daily in our professional lives.
Review by:
Caitlin
on July 24, 2012
It was the best class that I have taken so far.
Review by:
Carol Nordahl
on July 23, 2012
The speaker presented many perspectives on the subject by well known and respected individuals and organizations.
Review by:
Catlin
on July 23, 2012
well presented, moved along at a good pace and not redundant
Review by:
Lori
on July 23, 2012
References provided back to the ASHA Issues and Ethics statements
Review by:
Beth
on July 23, 2012
Sue Hale presents information in a clear, factual, organized manner. She includes examples from her own life and experience that shows she has thought deeply about these issues.
Review by:
Nancy
on July 23, 2012
Just confirmed what I already followed in my practice.
Review by:
Melissa
on July 23, 2012
Appropriate topics with wonderful quotes.
Review by:
Robert
on July 23, 2012
Excellent speaker. VERY timely topic.
---
Course Information
The Event has already taken place, you may no longer register.
---
Course Presenter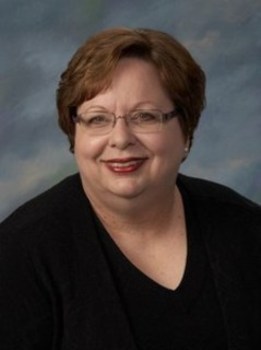 Sue T. Hale,
M.C.D.

,

CCC-SLP

Sue Hale is Director of Clinical Education and Assistant Professor in the Department of Hearing and Speech Sciences at Vanderbilt University. An ASHA fellow, she served as President of the American Speech-Language-Hearing Association in 2009. She had extensive previous service on ASHA councils and committees in the areas of clinical standards and professional ethics. She served as ASHA Vice President for Quality of Service in Speech-Language Pathology from 2002-2004. She teaches and lectures in the areas of professional ethics, counseling, and clinical supervision. She received her bachelor's and master's degrees from the University of Mississippi.
---
Disclosure: This presenter has no relevant financial or nonfinancial relationships to disclose.
---
If you have any technical questions or problems related to this course,
please contact SpeechPathology.com toll free at 800-242-5183