Management of Hyperfunctional Voice Disorders in Children
SLP Course Details
Course # 3765
Management of Hyperfunctional Voice Disorders in Children
http://www.speechpathology.com/slp-ceus/course/management-hyperfunctional-voice-disorders-in-3765

This is a student course.
---
Course Abstract
This seminar will discuss hyperfunctional voice disorders in children including the underlying etiology. Strategies for treatment, including school based management will be discussed. Videos demonstrating voice therapy techniques in children will be included.
This course was recorded on March 12, 2010
---
Handouts
Handouts are available for this course. You must be signed in and registered for this event to access them.
Course Learning Outcomes
Upon completing this course learners will be able to define vocal hyperfunction and the underlying etiology.
Upon completing this course learners will be able to identify physical factors which influence voice.
Upon completing this course learners will be able to demonstrate voice therapy techniques including modifications of Vocal Function Exercises and front focus voice production.
Upon completing this course learners will be able to identify possible components to qualifying a child for voice therapy in the schools.
---
Time-ordered Agenda
| | |
| --- | --- |
| 0-5 Minutes | Introduction |
| 5-15 Minutes | Overview of hyperfunctional voice disorder |
| 15-45 Minutes | Voice treatment strategies |
| 45-55 Minutes | School based issues in management of the child with a hyperfunctional voice disorder. |
| 55-60 Minutes | Conclusion and Q&A |
---
Average Rating
(81 Ratings)
Most Recent Comments
Displaying 34 most recent comments out of 81 reviews
Review by:
Anita
on March 24, 2013
The actual outline of treatment along with the videos
Review by:
Loretta
on March 6, 2013
Clear concise ways to help children.
Review by:
Laura
on February 13, 2013
Janet was very interesting and easy to listen to and follow along. She gave concrete strategies. I only wish her lecture was longer with even more examples.
Review by:
Danielle
on February 8, 2013
good review
Review by:
angie
on January 29, 2013
video samples
Review by:
Robin
on January 17, 2013
It targeted the areas I needed and gave tangible therapy recommendations.
Review by:
Leah
on January 10, 2013
very clear, very practical presentation with videos to clearly demonstrate the techniques
Review by:
Amandeep
on January 9, 2013
Great examples.
Review by:
Julie
on January 4, 2013
Presented information I hadn't heard before.
Review by:
Karen
on December 31, 2012
Terms well explained and demonstrations/videos were appropriate. Very applicable to children. Would be excellent but for some technical challenges.
Review by:
Jane
on December 31, 2012
clear & concise
Review by:
Lori
on December 3, 2012
The videos were very helpful and kept me engaged with the material. Her presentation was well-balanced between causes of phonotrauma and solutions/therapy. I like that she didn't spend time on anatomy and physiology per se but gave me more info on solutions.
Review by:
Jennifer Lynne
on November 16, 2012
I appreciated detailed information regarding direct voice treatment (VFE and LMRVT)
Review by:
maria
on October 27, 2012
Great information when it comes to treatment.
Review by:
Michael
on October 26, 2012
great content!
Review by:
Erika
on October 19, 2012
Treatment techniques and procedures and video examples.
Review by:
Kristine
on October 17, 2012
a lot of video demonstrates of therapy
Review by:
Gemma
on September 12, 2012
Great practical advice for treatment of hyperfucntional voice disorders.
Review by:
Lauren
on September 3, 2012
great practical information with good clinical recommendations.
Review by:
Carrie
on August 19, 2012
I liked the flow of the presentation. The examples and videos were helpful.
Review by:
Karen
on July 24, 2012
The information was excellent. I wish all the video clips worked.
Review by:
Catherine (Casey)
on May 29, 2012
Specific examples of treatment strategies and patient/parent friendly descriptions. I definitely feel better prepared for therapy now. I've done a number of courses online through speechpathology.com and while they have all been good, this one has best prepared me for the reality of treatment. Enough detail but not too much focus on details of etiology etc. Thank you!
Review by:
Linda
on May 21, 2012
The presenter's expertise, combined with video demonstrations of exercises.
Review by:
Reyna
on April 23, 2012
Covered the vocabulary terms such as what is vocal folds and hyerfunction ect...
Review by:
Sara
on April 18, 2012
Handouts, examples, videos
Review by:
Alison
on April 12, 2012
the content and practical examples were excellent
Review by:
Susan
on March 14, 2012
Information was good
Review by:
Lorraine
on February 9, 2012
The presenter provided a lot of content which is applicable to the school setting. She provided information that covered from etiology, assessment, treatment approaches, and eligibility criteria.
Review by:
Kathryn
on January 30, 2012
useful and practical information
Review by:
karyn
on January 4, 2012
It was very functional and informative.
Review by:
Suzanne
on December 11, 2011
content was applicable to current client base
Review by:
Kristin
on November 18, 2011
content
Review by:
Dee Anne
on September 30, 2011
It was very informative with some practicals for me to use in therapy right away.
Review by:
Janet
on September 28, 2011
Useful informational presented with good visuals- including video, which was especially helpful.
---
Course Information
This is a recording of a Live Webinar. To ensure you are ready to participate, please complete our short Test Drive to prepare your computer to view the course.
Visit our Contact us page or give us a call if you have questions.
---
Course Presenter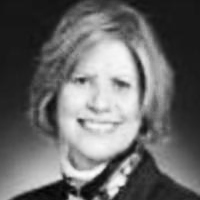 Janet H. Middendorf,
M.A.

,

CCC-SLP

Janet Middendorf is a clinical manager in the Division of Speech Pathology at Cincinnati Children's Hospital Medical Center. She serves on the Pediatric Voice Center Clinic, and provides comprehensive voice evaluations to children with complex voice and airway issues as well as general voice disorders. She also serves on the Craniofacial Anomaly Team and the Velopharyngeal Dysfunction Clinic at CCHMC, and provides services to children with disorders of resonance associated with cleft and non-cleft palate etiologies.
---
Disclosure: Instructor Disclosure: Not available. The content for this program was developed and published prior to the ASHA Continuing Education Board requiring instructional personnel to provide financial and nonfinancial disclosure statements.
---
If you have any technical questions or problems related to this course,
please contact SpeechPathology.com toll free at 800-242-5183