Effective Evaluation and Intervention Procedures for Frontal and Lateral Lisp Disorders
Course: #5900
Effective Evaluation and Intervention Procedures for Frontal and Lateral Lisp Disorders
http://www.speechpathology.com/slp-ceus/course/effective-evaluation-and-intervention-procedures-5900

This course will cover evaluation and intervention techniques for frontal and lateral lisp disorders. There are 22 variations or allophones for /s/ and /z/ which include initial and final /s/ blends, initial, medial and final /s/ and /z/. Evaluation is the key to discovering a "key" word or phrase which the student can produce successfully. This key word is the foundation for intervention. It is from this successful production that placement is achieved. The 2 tongue placements for /s/ and /z/ will be discussed along with tips for carryover and working with parents.
Course created on July 2, 2013
Course Learning Outcomes
After this course, participants will be able to list the 22 variations of /s/ and /z/.
After this course, participants will be able to describe the two tongue placements for /r/ and /s/.
After this course, participants will be able to identify a key word/correctly produced word.
Time-ordered Agenda
| | |
| --- | --- |
| 0-5 Minutes | Introduction |
| 5-10 Minutes | About /s/ and /z/ |
| 10-20 Minutes | Frontal lisp disorders |
| 20-30 Minutes | Lateral lisp disorders |
| 30-40 Minutes | Evaluation procedures |
| 40-45 Minutes | Placement for /s/ and /z/ |
| 45-45 Minutes | Intervention & Carryover |
| 45-55 Minutes | Working with parents and teachers |
| 55-60 Minutes | Conclusion; Q&A |
Course Presenter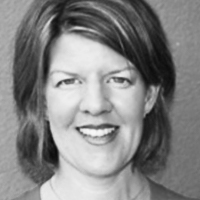 Christine Ristuccia,
M.S.

,

CCC-SLP

Christine Ristuccia is an accomplished yoga instructor, Speech & Language Pathologist (SLP), and author who received her Master of Science degree in communicative disorders at the University of Redlands, Redlands, CA and a Bachelor of Science degree in health sciences from San Diego State University.

Christine is a registered yoga teacher (RYT) with over 800 hours of yoga training. Her training includes work in alignment based yoga, Anusara, and children's yoga.

As an experienced school-based speech-language pathologist, her work includes a wide range of communicative disorders She has created an international reputation for her pioneering work consulting those struggling with the /r/ sound. Her work with /r/ includes speaking, consulting, and creating research-based instructional materials. Her ground-breaking work with communicative disorders spans a broad range of conditions and includes treatment of these disorders in occurrences in patients from as young as preschool through adulthood.

Christine founded Say It Right in 1999, a company focused on delivering products based upon her research with communicative disorders. Say It Right has as its mission the delivery of the results of her work through speech therapists to a broad range of people suffering from communicative disorders.

Her phonemic approach to /r/ remediation, "The Entire World of R", has set the standard for efficient, successful correction of /r/ articulation errors around the world. Christine is the author of several books on this and other subjects related to communicative disorders and has been invited to speak on these subjects throughout the United States and around the world. Christine works to create and capitalize on the synergy between yoga and the correction of speech disorders.
---
Presenter Disclosure: Financial: Christine Ristuccia was paid an honorarium by SpeechPathology.com for this presentation. She owns Say It Right, which produces/sells materials for the Entire World of S & Z approach discussed in this presentation. Nonfinancial: no nonfinancial relationships to disclose.

Sponsor Disclosure: This Course is presented by SpeechPathology.com.

Content Disclosure: This learning event will focus on the "Entire World of S and Z" approach to frontal and lateral lisp disorders and will not include information on other approaches to /s/ and /z/ remediation.


Reviews
Course Participation Information
To ensure you are ready to participate, please complete our short Test Drive to prepare your computer to view the course.
Login and logout times will be recorded and documented.
Passing an online exam will be required to earn continuing education credit, where applicable.
Live Webinars allow presenter and participant interaction. The exam and course evaluation for these courses must be completed within 7 days of the event.
On-demand courses include texts, video and audio recordings of live webinars, and multimedia formats. The exam and course evaluation for on-demand courses must be completed within 30 days of course registration.
To participate in the course, complete the exam, and earn continuing education credit (where applicable), you must be a CEU Total Access member
SpeechPathology.com is committed to providing equal opportunities in accordance with all applicable laws. If you are in need of a disability-related accommodation, please contact customerservice@speechpathology.com. We will review your request and respond in a timely manner. Please note that we will require a minimum of 2 weeks to provide a reasonable accommodation for your request.
Visit our Contact us page or give us a call if you have questions.
---

AG Bell - Listening and Spoken Language Credential
This course is offered for 1 hour(s) of CE Credit from the AG Bell Academy for Listening and Spoken Language. For an explanation of content areas, please view pdf listing all 9 "domains."
---
American Speech-Language-Hearing Assn.
This course is offered for 0.1 ASHA CEUs (Introductory level, Professional Area)
---
Kansas Dept of Health & Environment
Approved for 1 continuing education clock hour(s) for Kansas licensed Speech Pathologists by the Kansas Department of Health and Environment. Long-Term Sponsorship number: LTS-S1370.

California Speech-Language Pathology and Audiology Board: SpeechPathology.com is approved by the California Speech-Language Pathology and Audiology Board as a Continuing Professional Development Provider, approval number PDP 268. This course may meet the requirements for 1 hours of continuing education credit for SLPs as required by the California Speech-Language Pathology and Audiology and Hearing Aid Dispensers Board. The responsibility for determining whether or not this specific course counts toward an individual's requirements for license renewal is up to the individual. Please refer to the CA state board rules regarding allowable topics and self-study limits: http://www.speechandhearing.ca.gov/licensees/ce_req.shtml. Live webinars on SpeechPathology.com do not count as self-study courses toward California professional development requirements.
---
Speech-Language and Audiology Canada
Clinically certified members of Speech-Language and Audiology Canada (SAC) can accumulate continuing education equivalents (CEEs) for their participation with SpeechPathology.com. One hour of coursework equals 1 CEE. All SAC members are encouraged to participate in on-going education.
---