Counseling in Communication Disorders
SLP Course Details
Course # 3911
Counseling in Communication Disorders
http://www.speechpathology.com/slp-ceus/course/counseling-in-communication-disorders-3911

This course is mobile compatible.
This is a student course.
---
Course Abstract
This program examines the responsibilities of speech-language pathologists in the provision of counseling services. Context is provided through the use of videotaped interviews with individuals who have communication disorders and their families. Contemporary resources for enhancing counseling competence are identified and suggestions proposed for continued self-improvement.
This course was recorded on July 30, 2010
---
Handouts
Handouts are available for this course. You must be signed in and registered for this event to access them.
Course Learning Outcomes
Upon completing this course learners will be able to identify contemporary counseling perspectives, i.e. "views of counseling".
Upon completing this course learners will be able to discuss the importance of information exchanges (getting & giving) and elements of clinical style that influence these exchanges.
Upon completing this course learners will be able to list emotions that follow challenging life events across the age spectrum.
Upon completing this course learners will be able to review role(s) in personal adjustment facilitation; working with those having communication disorders and their families.
Upon completing this course learners will be able to list three practical "take away's" to consider integrating into one's clinical style.
---
Time-ordered Agenda
| | |
| --- | --- |
| 0-5 Minutes | Introduction |
| 5-10 Minutes | Establish context and orientation |
| 10-30 Minutes | View videotape samples and explore issues of information exchange |
| 30-50 Minutes | Review elements of emotional reaction to communication disorders and provide a basis for personal adjustment facilitation |
| 50-55 Minutes | Discuss suggested activities and resources |
| 55-60 Minutes | Conclusion; Q&A |
---
Average Rating
(62 Ratings)
Most Recent Comments
Displaying 11 most recent comments out of 62 reviews
Review by:
Kathy
on May 20, 2013
Good take-aways!
Review by:
Donna M.
on March 2, 2013
the speakers organization of information and use of video examples
Review by:
Jane
on December 12, 2012
clear & concise
Review by:
Jason
on December 6, 2012
it was a good topic
Review by:
Kimberly
on October 5, 2012
Interesting that it paralleled other coursework I'm taking.
Review by:
Alexis
on May 11, 2012
concise,informative, well thought out
Review by:
Janice
on January 20, 2012
The information presented was easy to understand and pertinent to my professional duties.
Review by:
Molly
on January 9, 2012
I liked the case scenarios and videos. Very informative!
Review by:
Bethel
on December 22, 2011
The couseling methods that I wish I would have had in 1968!!! Being able to communicate with parents, the patient or significant others is so paramount for successful therapy outcomes. I had to learn this mostly by the seat of my pants and 30 years of practice. Videos also reflected the clients' or parents distress, lack of understanding, and the sence of being overwhelmed. I can't count the number of times when parents came into my therapy room for meetings and yesed me fakig understanding. wonderful syllabus. I will use the presenters e-mail! Bravo!!!
Review by:
sharon
on December 14, 2011
Good use of video recording of actual clients/parents who share their perspective.
Review by:
Margaret
on December 11, 2011
This is an important topic about which more should be taught.
---
Course Information
This is a recording of a Live Webinar. To ensure you are ready to participate, please complete our short Test Drive to prepare your computer to view the course.
Visit our Contact us page or give us a call if you have questions.
---
Course Presenter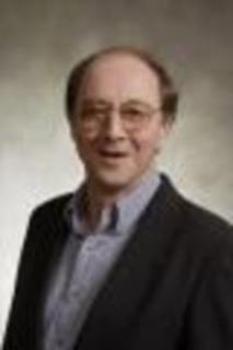 Michael Flahive,
PhD

,

CCC-SLP/A

Michael Flahive is a forty year member of the profession, holding clinical certification in both speech-language pathology and audiology. He is a university professor who has provided clinical services across his work career. Areas of interest include counseling, aural rehabilitation, issues of professional preparation and the applications of technology in our work. Dr. Flahive is a Fellow of ASHA.
---
Disclosure: Instructor Disclosure: Not available. The content for this program was developed and published prior to the ASHA Continuing Education Board requiring instructional personnel to provide financial and nonfinancial disclosure statements.
---
If you have any technical questions or problems related to this course,
please contact SpeechPathology.com toll free at 800-242-5183