Cognitive Rehabilitation of Children and Adolescents: Practical Strategies for the Home, Community, and School Environments
SLP Course Details
Course # 5372
Cognitive Rehabilitation of Children and Adolescents: Practical Strategies for the Home, Community, and School Environments
http://www.speechpathology.com/slp-ceus/course/cognitive-rehabilitation-children-and-adolescents-5372

This course is mobile compatible.
Disclosure: This Course is presented by SpeechPathology.com.
CEUs/Hours Offered: ASHA/0.1 Intermediate, Professional; Kansas DHE, LTS-S1370/1.0; SAC/1.0
---
Course Abstract
This course will provide a brief overview of the principles and techniques used in cognitive rehabilitation of the pediatric population. It will provide a step by step guideline for the development of compensatory strategies and accommodations for persistent cognitive deficits. Several case studies will be discussed and practical strategy ideas will be reviewed for application in everyday cognitive rehabilitation treatment.
Disclosure: This learning event does not focus exclusively on any specific product or service.
This course was recorded on April 17, 2012
---
Handouts
Handouts are available for this course. You must be signed in and registered for this event to access them.
Course Learning Outcomes
After this course, participants will be able to describe 3 components of cognitive rehabilitation treatment.
After this course, participants will be able to list the steps to developing successful compensatory strategies.
After this course, participants will be able to describe 5 different compensatory strategies.
---
Time-ordered Agenda
| | |
| --- | --- |
| 0-5 Minutes | Introduction and Overview |
| 5-15 Minutes | Components of Cognitive Rehabilitation |
| 15-30 Minutes | Steps for Development of Compensatory Strategies |
| 30-55 Minutes | Case Studies- Practical Strategies for Use in Treatment |
| 55-60 Minutes | Wrap Up/Questions/Discussion |
---
Average Rating
(99 Ratings)
Most Recent Comments
Displaying 44 most recent comments out of 99 reviews
Review by:
Member
on November 11, 2015
Well presented, excellent content
Review by:
Member
on November 9, 2015
functional examples.
Review by:
Beverly
on October 12, 2015
Coursecontent
Review by:
Kelly
on October 6, 2015
Case scenario applications were helpful and relevant to every day practice
Review by:
Susan
on August 30, 2015
This is an excellent speaker with a fabulous course outline/handout. She comes from experience and knows the literature so she has applied course material and research to clinical practice. She has many novel therapy ideas and shares this information. Have her teach more!!!!!!
Review by:
Member
on August 11, 2015
nothing really "popped out"
Review by:
Nancy
on August 10, 2015
This course was so encouraging to me in that it was the first continuing education class that I completed since my own TBI/ABI event in December, 2014. I am going to put many of the strategies to work in my personal life. I suffered a severe concussion and was hospitalized after falling down a half-flight of stairs. My own friends that are SLPs and a close friend who is a PT watched me and encouraged me on my road to recovery. The greatest "therapist" I had was my husband of twenty-five years who must have studied with Stephanie in a previous life. Your own work on having the information so well-organized will help me continue to recover and support my return to work. Thank you!
Review by:
Bronwyn
on June 28, 2015
This topic is unfamiliar to me, and I appreciated the way the presenter described ways to approach cognitive rehabilitation with children that are applicable in school. Nicely done.
Review by:
Francine
on June 24, 2015
very well presented, so many examples
Review by:
Heidi
on March 18, 2015
Lecture, handouts, case studies
Review by:
Meghan
on February 6, 2015
one of the best speechpathology.com courses I have taken. It was a good review of information, while also learning some new information. presentation skills and knowledge of topic were great!
Review by:
Laura
on December 11, 2014
Helping to clear who this therapy is good for
Review by:
Art
on November 30, 2014
Practical information was presented that I will be able to use in my current practice with children I treat who have had TBI.
Review by:
Cheryl
on November 11, 2014
Practical ways of discussing strategies with clients, presenter's ability to relate information to all levels of listeners
Review by:
Andrea
on June 13, 2014
Great examples and information. Eager to take second part of course.
Review by:
Marianne
on April 9, 2014
Functional applications
Review by:
Susan
on April 7, 2014
Excellent therapy examples
Review by:
Joanne
on December 1, 2013
excellent disemination of information
Review by:
James
on October 26, 2013
good information/ good topic/ good questions.
Review by:
Katrina
on October 13, 2013
Awesome information practical for certain students in the school environment as well.
Review by:
Kimberly
on September 30, 2013
great examples of actual application in treatment with patients.
Review by:
Desiree
on September 26, 2013
Speaker provided good examples of how she has taught metacognitive skills to children
Review by:
Carolyn
on August 7, 2013
clear content and questions
Review by:
Sadet
on July 17, 2013
information was current, explained well and methods were given on how to apply the information
Review by:
Elisabeth
on July 11, 2013
very practical, applicable info and examples. Overall great content!
Review by:
Erin
on April 2, 2013
The examples and resources were great.
Review by:
Dana
on January 1, 2013
She maintained my attention by using practical examples and insight
Review by:
Stacey
on December 20, 2012
presenter
Review by:
Prarthana
on November 29, 2012
Very organized!!
Review by:
Rosemarie
on November 29, 2012
content, speaker knowledge
Review by:
Paige
on August 8, 2012
The information was organized and easy to follow in the podcast format. The presenter used real-life examples but varied them to apply to many situations. The presenter also repeated some key information to help us learn it.
Review by:
Paula
on July 25, 2012
course was organized, easy to understand, excellent strategies
Review by:
Tracy
on July 16, 2012
I really enjoyed this course!
Review by:
Kristen
on June 14, 2012
excellent examples and specifics on case study strategies!
Review by:
Megan
on May 17, 2012
This information was very thorough. I learned a lot of practical strategies to use.
Review by:
Kathryn
on May 14, 2012
I loved the functional ideas for treatment.
Review by:
Denise
on May 9, 2012
I was able to relate to the data supplied from the SLP and apply it to my students. I learned new personal strategies which I can use in the future
Review by:
Peggy
on May 7, 2012
Presenter highlighted basic information related to cognitive rehabilitation and touched on compensatory strategies from a holistic perspective.
Review by:
Donna
on May 5, 2012
Mention of resource material and strategy suggestions
Review by:
Sandra
on May 4, 2012
Presenter had a lot of experience and did well at getting ideas across
Review by:
April
on April 30, 2012
A lot of great information an practical application
Review by:
Rivka
on April 28, 2012
clear and concise
Review by:
Carrie
on April 27, 2012
Great strategies and examples of how to use them
Review by:
Sara
on April 18, 2012
Clear related discussion of information.
---
Course Information
This is an audio recording of a Live Webinar.
Visit our Contact us page or give us a call if you have questions.
---
Course Presenter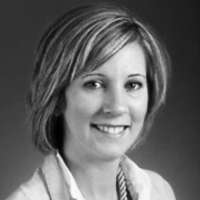 Stephanie Mayer Volker,
M.S.

,

CCC-SLP

Stephanie Volker is a speech-language pathologist II at Cincinnati Children's Hospital Medical Center and is the Team Leader of CCHMC's Outpatient Neurorehabilitation Team. She has specialized in rehabilitation for children, adolescents, and adults her entire career and is an AACBIS Certified Brain Injury Specialist. She has lectured on a variety of topics related to brain injury rehabilitation and compensatory strategy training.
---
Disclosure: No financial or nonfinancial relationships to disclose.
---
Continuing Education Information
CEUs/Hours Offered: ASHA/0.1 Intermediate, Professional; Kansas DHE, LTS-S1370/1.0; SAC/1.0
Passing an online exam will be required to earn continuing education credit, where applicable.
Please Note: The exam and course evaluation must be completed within 30 days of course registration.
To participate in the course, complete the exam, and earn continuing education credit (where applicable), you must be a CEU Total Access member.
---
American Speech-Language-Hearing Assn.
This course is offered for 0.1 ASHA CEUs (Intermediate level, Professional Area)
---
Kansas Dept of Health & Environment
Approved for 1 continuing education clock hour(s) for Kansas licensed Speech Pathologists by the Kansas Department of Health and Environment. Long-Term Sponsorship number: LTS-S1370.

California Speech-Language Pathology and Audiology Board: SpeechPathology.com is approved by the California Speech-Language Pathology and Audiology Board as a Continuing Professional Development Provider, approval number PDP 268. This course may meet the requirements for 1 hours of continuing education credit for SLPs as required by the California Speech-Language Pathology and Audiology and Hearing Aid Dispensers Board. The responsibility for determining whether or not this specific course counts toward an individual's requirements for license renewal is up to the individual. Please refer to the CA state board rules regarding allowable topics and self-study limits: http://www.speechandhearing.ca.gov/licensees/ce_req.shtml. Live webinars on SpeechPathology.com do not count as self-study courses toward California professional development requirements.
---
Speech-Language and Audiology Canada
Clinically certified members of Speech-Language and Audiology Canada (SAC) can accumulate continuing education equivalents (CEEs) for their participation with SpeechPathology.com. One hour of coursework equals 1 CEE. All SAC members are encouraged to participate in on-going education.
---
If you have any technical questions or problems related to this course,
please contact SpeechPathology.com toll free at 800-242-5183