Cleft Palate and Oropharyngeal Anomalies: Effects on Speech and Specific Treatment Protocols
SLP Course Details
Course # 3137
Cleft Palate and Oropharyngeal Anomalies: Effects on Speech and Specific Treatment Protocols
http://www.speechpathology.com/slp-ceus/course/cleft-palate-and-oropharyngeal-anomalies-3137

This is a student course.
---
Course Abstract
Speech production can be significantly affected by abnormalities of the oral, dental and pharyngeal structures. Cleft palate, dental and occlusal anomalies, ankyloglossia, enlarged tonsils and adenoids, and maxillary retrusion are just a few of the anomalies that commonly affect articulation and resonance. This presentation will cover how these structural anomalies affect speech, when to refer for physical management, and specific therapy techniques for correction of compensatory productions. **It is recommended that you do not fast forward or pause this presentation. The audio and slides will not sync back up if you do.**
Disclosure: This learning event does not focus exclusively on any specific product or service.
This course was recorded on September 26, 2008
---
Handouts
Handouts are available for this course. You must be signed in and registered for this event to access them.
Course Learning Outcomes
As a result of this Continuing Education Activity, readers will be able to describe the typical effects of various structural anomalies on speech production.
As a result of this Continuing Education Activity, readers will be able to identify which speech errors are obligatory and which are compensatory.
As a result of this Continuing Education Activity, readers will be able to discuss when speech therapy is appropriate and when the child should be referred for physical management (i.e., orthodontic treatment or surgery).
As a result of this Continuing Education Activity, readers will be able to apply appropriate and effective therapy techniques for different types of compensatory articulation productions.
---
Time-ordered Agenda
| | |
| --- | --- |
| 0-5 Minutes | Welcome & Introductions |
| 5-20 Minutes | Causes of speech disorders secondary to cleft lip and palate |
| 20-65 Minutes | Oral and dental anomalies and how they affect speech |
| 65-95 Minutes | Velopharyngeal dysfunction and how it affects speech |
| 95-105 Minutes | Treatment of obligatory and compensatory errors |
| 105-115 Minutes | Speech therapy techniques for compensatory errors |
| 115-120 Minutes | Questions & Answers |
---
Average Rating
(81 Ratings)
Most Recent Comments
Displaying 24 most recent comments out of 81 reviews
Review by:
Erica
on September 25, 2012
Very knowledgable speaker
Review by:
Jill K
on August 6, 2012
Presenter had excellent knowledge of the subject and presented it well.
Review by:
Teri
on June 19, 2012
Thorough
Review by:
Mikla
on June 8, 2012
This course had a great deal of useful and EP strategies. It was one of the best courses I have taken. I feel more effective when treating not only cleft palates but all types of oral structural issues.
Review by:
Kara
on June 4, 2012
Very detailed and specific with clear points made. Good slides, pictures, and videos
Review by:
Melinda
on May 27, 2012
Video examples
Review by:
Patricia
on May 17, 2012
The instructor was confident and knowledgeable. The information presented was practical and informative. A great teacher with great examples!
Review by:
Elizabeth
on May 11, 2012
Well organized, interesting examples of therapy and a few chuckles lightened the mood. A good review yet new and more in-depth information than previously learned. Dr. Kummer obviously has expertise in this area. It was a pleasure to learn from her.
Review by:
Svetlana
on March 26, 2012
The instructor was good.
Review by:
Nancy
on March 5, 2012
Good background information, including structural aspects
Review by:
Erin
on January 25, 2012
handouts
Review by:
Christine
on January 18, 2012
all information regarding subject was pertinent to the course with many helpful visual and auditory examples
Review by:
Alaina
on January 18, 2012
Refreshing knowledge about cranio-facial anomolies and therapeutic recommendations were helpful for resonance therapy
Review by:
Kim
on January 3, 2012
the visuals were helpful and clear info
Review by:
Julie
on January 2, 2012
Excellent review of relationship between articulators and distortions.
Review by:
Jennifer
on December 27, 2011
very detail oriented
Review by:
Diane
on December 4, 2011
Good refresher course and updated therapy techniques
Review by:
Meghan
on November 25, 2011
The use of visuals and examples described for specific situations
Review by:
Kelly
on October 31, 2011
Ann Kummer is an amazing lecturer and an enormous asset in our field.
Review by:
Ashley
on October 21, 2011
Very thorough information and well-organized
Review by:
Brenda
on October 17, 2011
very knowledgable presenter, organized handouts.
Review by:
Kirsten
on October 7, 2011
Great visuals- direct clinical applications- straightforward presentation!
Review by:
Kristi
on September 28, 2011
Good information, good combination of therapy strategies, anatomy, andmedical knowledge
Review by:
Natalie
on September 19, 2011
Always happy about getting new therapy techniques!
---
Course Information
This is a recording of a Live Webinar. To ensure you are ready to participate, please complete our short Test Drive to prepare your computer to view the course.
Visit our Contact us page or give us a call if you have questions.
---
Course Presenter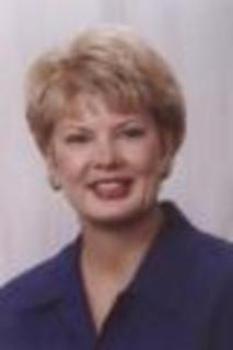 Ann W. Kummer,
PhD

,

CCC-SLP

Dr. Ann Kummer is Senior Director of the Division of Speech Pathology at Cincinnati Children's Hospital Medical Center. She is also Professor of Clinical Pediatrics and Professor of Otolaryngology at the University of Cincinnati Medical Center. She does many lectures, seminars and workshops on a national and international level. She is the author of numerous professional articles, 15 book chapters, an inventor of the Oral-Nasal Listener, and author of the SNAP nasometry test (KayPentax). She is also the author of the text entitled Cleft Palate and Craniofacial Anomalies: The Effects on Speech and Resonance, 2nd Edition, Clifton Park, NY: Delmar Cengage Learning, 2008. Dr. Kummer is an ASHA Fellow. (Receives royalties from Delmar Cengage Learning for textbook and from Super Duper for Oral-Nasal Listener.)
---
Disclosure: This presenter has no relevant financial or nonfinancial relationships to disclose.
---
If you have any technical questions or problems related to this course,
please contact SpeechPathology.com toll free at 800-242-5183