Bionic Ears for Kids: AB Technology and Resources for Children
SLP Course Details
Course # 3675
Bionic Ears for Kids: AB Technology and Resources for Children
http://www.speechpathology.com/slp-ceus/course/bionic-ears-for-kids-ab-3675

---
Course Abstract
This course is intended to provide participants with information on how to support children with cochlear implants in everyday life including the child's home and educational environment. Information on the recent advancements in technology and how these relate to the improvement of outcomes in children with cochlear implants will also be discussed.
This course was recorded on December 16, 2009
---
Handouts
Handouts are available for this course. You must be signed in and registered for this event to access them.
Course Learning Outcomes
Upon completing this course learners will be able to list the benefits of the Harmony HiResolution Bionic Ear System for children
Upon completing this course learners will be able to describe the latest research findings on bilateral cochlear implants
Upon completing this course learners will be able to list the resources available through Advanced Bionics for supporting children in the classroom and at home
Upon completing this course learners will be able to explain outcomes and benefits seen with children who are implanted with a cochlear implant
---
Time-ordered Agenda
| | |
| --- | --- |
| 0-5 Minutes | Welcome and opening remarks |
| 5-15 Minutes | Introduction and Overview |
| 15-45 Minutes | Instruction on CI technology and resources for children |
| 45-60 Minutes | Summary, closing remarks and questions |
---
Average Rating
(63 Ratings)
Most Recent Comments
Displaying 20 most recent comments out of 63 reviews
Review by:
Shannon
on June 13, 2013
information pertinent to this population
Review by:
Janet
on May 9, 2013
I understand that a company rep is going to offer a "commercial advertisement", but it would be nice if it was more informative. The saving grace was providing many places I can go to get the info I need.
Review by:
Elizabeth
on December 26, 2012
A few technical difficulties, but overall good information.
Review by:
Elyse
on December 16, 2012
clear and organized
Review by:
Leah
on December 9, 2012
clearly presented practical information
Review by:
Intissar
on November 25, 2012
Presenter was very organized and accomplished.
Review by:
Jeannine
on November 19, 2012
This course provided a good overview of the latest technology offered in cochlear implants and good links to resources.
Review by:
Nancy
on August 28, 2012
easy to follow, presenter addresses questions from the audience
Review by:
Pamela
on July 25, 2012
The presenter explained the technology in simple, easy to understand terms. She provided great resources for familys, schools & SLPs.
Review by:
Rhonda
on July 10, 2012
Details of the upgrades now available on a cochlear implant
Review by:
Misako
on June 14, 2012
The presenter provided the information in details.
Review by:
Kristy
on June 1, 2012
information was presented clearly and with wonderful resources!
Review by:
Marie
on May 1, 2012
Good explanations of technical aspects of CI.
Review by:
Robert
on April 23, 2012
Very useful information in speech therapy as well as audiology
Review by:
Sangeetha
on January 30, 2012
very informative
Review by:
Sherry
on December 19, 2011
Good info on CIs.
Review by:
Leane
on November 28, 2011
It provided good product information and resources.
Review by:
Gail
on November 5, 2011
It was an excellent overvview of the current AB technology
Review by:
Denise
on September 26, 2011
I felt this course was more of an advertisement for the Advanced Bionics company
Review by:
Lori
on September 15, 2011
technology updates
---
Course Information
This is a recording of a Live Webinar. To ensure you are ready to participate, please complete our short Test Drive to prepare your computer to view the course.
Visit our Contact us page or give us a call if you have questions.
---
Course Presenter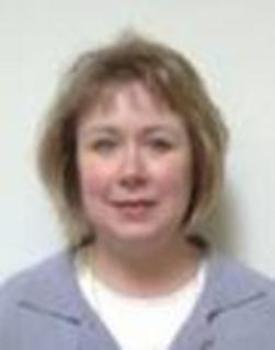 Carissa Moeggenberg,
M.A.

,

CCC-A

Carissa Moeggenberg completed both a Bachelor's of Science (1991) and a Master's of Audiology (1992) from Central Michigan University. Upon completing these degrees she joined the University of Michigan's Cochlear Implant team where she served as a pediatric audiologist for over 10 years. Following her passion for cochlear implants and rehabilitation of children and adults with a severe to profound hearing loss she joined Advanced Bionics in 2002. Presently she is the Manager of Rehab Programs and in that role develops the aural rehabilitative education programs and resources provided by Advanced Bionics. She is also working on her Doctorate of Audiology degree through Central Michigan University's Distance Learning Program. Carissa has co-authored several publications on cochlear implantation and has presented nationally on cochlear implantation and aural rehabilitation. She lives in Michigan with her husband and 2 children.
---
Disclosure: Instructor Disclosure: Not available. The content for this program was developed and published prior to the ASHA Continuing Education Board requiring instructional personnel to provide financial and nonfinancial disclosure statements.
---
If you have any technical questions or problems related to this course,
please contact SpeechPathology.com toll free at 800-242-5183