AAC in the Schools: Report Writing & Funding
SLP Course Details
Course # 5495
AAC in the Schools: Report Writing & Funding
http://www.speechpathology.com/slp-ceus/course/aac-in-schools-report-writing-5495

This course is mobile compatible.
This is a student course.
---
Course Abstract
This webinar will focus on practical strategies for report writing as well as current funding issues for AAC in the school setting.
Disclosure: This learning event does not focus exclusively on any specific product or service.
This course was recorded on July 12, 2012
---
Handouts
Handouts are available for this course. You must be signed in and registered for this event to access them.
Course Learning Outcomes
After this course, participants will be able to list practical strategies for AAC report writing.
After this course, participants will be able to describe current issues regarding AAC funding.
After this course, participants will be able to describe what report writing and funding issues are specific to those in the school setting.
---
Time-ordered Agenda
| | |
| --- | --- |
| 0-10 Minutes | Introduction and Overview |
| 10-30 Minutes | Practical Strategies for Report Writing |
| 30-55 Minutes | Current Funding Issues |
| 55-60 Minutes | Conclusion; Q & A |
---
Average Rating
(46 Ratings)
Most Recent Comments
Displaying 15 most recent comments out of 46 reviews
Review by:
Deborah
on June 3, 2013
Good overview of information, as well as resources.
Review by:
Winona
on December 4, 2012
The slide on time saving
Review by:
Dearta
on December 2, 2012
Handouts, presenter's knowledge and experience
Review by:
Meredith
on November 21, 2012
The presentation was filled with relevant information that could be practically applied in the schools. Excellent!!
Review by:
Jane
on November 18, 2012
clear & concise
Review by:
mary
on November 15, 2012
Knowing to include both with and without aac
Review by:
Mary
on November 3, 2012
It was organized very well and the content was something I need now. I am currently trying to get funding and may possibly need alternate funding since MA denied my claim. We are appealing this action but I am grateful to see what other funding sources can be tapped.
Review by:
Jill
on October 7, 2012
Excellent Speaker who presented the information patiently and clearly.
Review by:
Lacey
on September 30, 2012
Applies directly to issues I have with students on my caseload right now
Review by:
Cynthia
on August 7, 2012
It made me excited to attempt to explore this medium more.
Review by:
Paige
on August 1, 2012
The presenter organized the material in a way that made it easy to assimilate when listening to a podcast. She also gave us content that was practical and dealt with real-world and daily work issues. She helped us to understand how to better approach these real issues and be more competent in our work.
Review by:
Tariq
on July 26, 2012
Another good course!
Review by:
Ann
on July 15, 2012
It is definitely current information. I really appreciate the resources given on the last slide!!
Review by:
Peggy
on July 13, 2012
Essentials for report writing and funding information.
Review by:
Kristine
on July 12, 2012
Concise information for practical application in the schools.
---
Course Information
This is an audio recording of a Live Webinar.
Visit our Contact us page or give us a call if you have questions.
---
Course Presenter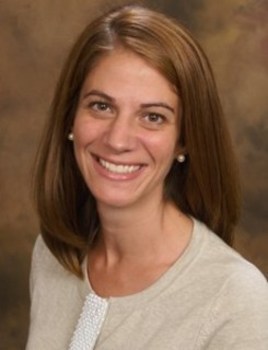 Marcia Dawson Mallamad,
M.A.

,

CCC-SLP

Marcia Dawson Mallamad, MA, CCC/SLP is a speech-language pathologist for the Cuyahoga County Board of Developmental Disabilities (CCBDD) in the Cleveland, Ohio area. She consults in 5 area school districts where she specializes in working with individuals who are non-verbal resulting from an array of different diagnoses. Marcia's focus is to augment or facilitate the individual's communication via low-, mid-, or high-tech assistive technology. She has worked specifically with individuals who are severely involved for over 9 years.

Before working at CCBDD she enjoyed providing traditional speech & language therapy in several different clinical settings in the Cleveland area, including in- & out-patient hospital settings, public schools, and an out-patient clinic setting. Marcia has also presented at state and regional conferences on the topic of augmentative communication.
---
Disclosure: This presenter has no relevant financial or nonfinancial relationships to disclose.
---
If you have any technical questions or problems related to this course,
please contact SpeechPathology.com toll free at 800-242-5183