Language in Normal Aging
Course: #5364
Language in Normal Aging
http://www.speechpathology.com/slp-ceus/course/language-in-normal-aging-5364

Communication is fundamental for the older adult's quality of life. Communication styles and language abilities change with age. Normal age changes in language ability will be presented, with an emphasis on age-related changes at the discourse level and their impact on communication ability.
Course Learning Outcomes
After this course, participants will be able to describe age-related changes in microlinguistic and macrolinguistic processes at the discourse level.
After this course, participants will be able to explain how communication style and intent of communication changes across the adult lifespan.
After this course, participants will be able to describe differences between age-related changes in older adults' language abilities and disease-related changes.
Time-ordered Agenda
| | |
| --- | --- |
| 0-15 Minutes | Introduction and overview of language and discourse processes |
| 15-45 Minutes | Discussion of specific discourse, communication, and language changes across the adult lifespan |
| 45-55 Minutes | Review of recent empirical evidence differentiating normal changes in language from disease-related changes in language in the older adult |
| 55-60 Minutes | Conclusion; Q&A |
Course Presenter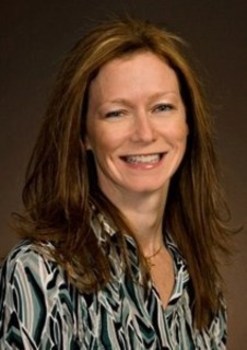 Heather Harris Wright,
Ph.D.

,

CCC-SLP

Dr. Heather Harris Wright is an Associate Professor in the Department of Speech and Hearing Science at Arizona State University. Her research focus includes assessment and treatment of persons with aphasia and identifying the influence of cognitive function on language processing in aphasia and across the adult lifespan. She is PI on an NIH/NIA R01 grant investigating the interaction among cognitive operations and linguistic components of discourse processing in cognitively healthy adults across the lifespan. Dr. Wright is also an Associate Editor for the American Journal of Speech-Language Pathology, and will be the North American Editor for Aphasiology beginning July 1, 2012. She has presented her work at numerous national and international conferences and has been published in several journals including Journal of Speech-Language-Hearing Research, Aphasiology, and Brain and Language.

The presenter has no financial or nonfinancial interests related to this course.
---
Presenter Disclosure: This presenter has no relevant financial or nonfinancial relationships to disclose.

Content Disclosure: This learning event does not focus exclusively on any specific product or service.


Reviews
Course Participation Information
To ensure you are ready to participate, please complete our short Test Drive to prepare your computer to view the course.
Login and logout times will be recorded and documented.
Passing an online exam will be required to earn continuing education credit, where applicable.
Live Webinars allow presenter and participant interaction. The exam and course evaluation for these courses must be completed within 7 days of the event.
On-demand courses include texts, video and audio recordings of live webinars, and multimedia formats. The exam and course evaluation for on-demand courses must be completed within 30 days of course registration.
To participate in the course, complete the exam, and earn continuing education credit (where applicable), you must be a CEU Total Access member
SpeechPathology.com is committed to providing equal opportunities in accordance with all applicable laws. If you are in need of a disability-related accommodation, please contact customerservice@speechpathology.com. We will review your request and respond in a timely manner. Please note that we will require a minimum of 2 weeks to provide a reasonable accommodation for your request.
Visit our Contact us page or give us a call if you have questions.