Cognitive Rehabilitation of Children and Adolescents: Practical Strategies for the Home, Community, and School Environments
Course: #5281
Cognitive Rehabilitation of Children and Adolescents: Practical Strategies for the Home, Community, and School Environments
http://www.speechpathology.com/slp-ceus/course/cognitive-rehabilitation-children-and-adolescents-5281

This course will provide a brief overview of the principles and techniques used in cognitive rehabilitation of the pediatric population. It will provide a step by step guideline for the development of compensatory strategies and accommodations for persistent cognitive deficits. Several case studies will be discussed and practical strategy ideas will be reviewed for application in everyday cognitive rehabilitation treatment.
Course Learning Outcomes
After this course, participants will be able to describe 3 components of cognitive rehabilitation treatment.
After this course, participants will be able to list the steps to developing successful compensatory strategies.
After this course, participants will be able to describe 5 different compensatory strategies.
Time-ordered Agenda
| | |
| --- | --- |
| 0-5 Minutes | Introduction and Overview |
| 5-15 Minutes | Components of Cognitive Rehabilitation |
| 15-30 Minutes | Steps for Development of Compensatory Strategies |
| 30-55 Minutes | Case Studies- Practical Strategies for Use in Treatment |
| 55-60 Minutes | Wrap Up/Questions/Discussion |
Course Presenter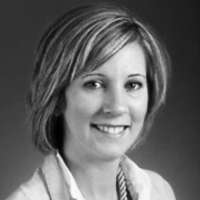 Stephanie Mayer Volker,
M.S.

,

CCC-SLP

Stephanie Volker is a speech-language pathologist II at Cincinnati Children's Hospital Medical Center and is the Team Leader of CCHMC's Outpatient Neurorehabilitation Team. She has specialized in rehabilitation for children, adolescents, and adults her entire career and is an AACBIS Certified Brain Injury Specialist. She has lectured on a variety of topics related to brain injury rehabilitation and compensatory strategy training.
---
Reviews
Course Participation Information
To ensure you are ready to participate, please complete our short Test Drive to prepare your computer to view the course.
Login and logout times will be recorded and documented.
Passing an online exam will be required to earn continuing education credit, where applicable.
Live Webinars allow presenter and participant interaction. The exam and course evaluation for these courses must be completed within 7 days of the event.
On-demand courses include texts, video and audio recordings of live webinars, and multimedia formats. The exam and course evaluation for on-demand courses must be completed within 30 days of course registration.
To participate in the course, complete the exam, and earn continuing education credit (where applicable), you must be a CEU Total Access member
SpeechPathology is committed to providing equal opportunities in accordance with all applicable laws. If you are in need of a disability-related accommodation, please contact customerservice@speechpathology.com. We will review your request and respond in a timely manner. Please note that we will require a minimum of 2 weeks to provide a reasonable accommodation for your request.
Visit our Contact us page or give us a call if you have questions.
---
American Speech-Language-Hearing Assn.
This course is offered for 0.1 ASHA CEUs (Intermediate level, Professional Area)
---
Speech-Language and Audiology Canada
Clinically certified members of Speech-Language and Audiology Canada (SAC) can accumulate continuing education equivalents (CEEs) for their participation with SpeechPathology.com. One hour of coursework equals 1 CEE. All SAC members are encouraged to participate in on-going education.
---