Speech Therapy for "Cleft Palate Speech" and Sequelae of Velopharyngeal Dysfunction
Course: #5027
Speech Therapy for "Cleft Palate Speech" and Sequelae of Velopharyngeal Dysfunction
http://www.speechpathology.com/slp-ceus/course/speech-therapy-for-cleft-palate-5027

This course is geared toward speech-language pathologists who work with children with speech sound disorders, particularly those related to cleft palate or velopharyngeal dysfunction. The course will cover the types of velopharyngeal dysfunction and the effects on speech. A paradigm will be given for what types of distortions can be corrected with therapy and what speech distortions require physical management (i.e., surgery). The bulk of the presentation will be on specific therapy techniques which can be used for children with compensatory productions or other types of speech sound disorders. Based on the principles of motor learning, the importance of feedback and daily practice at home will be stressed. This course will be enhanced by many short videos to demonstrate procedures.
Course Learning Outcomes
After this course, participants will be able to list the potential effects of cleft palate and velopharyngeal dysfunction on speech.
After this course, participants will be able to make a distinction between obligatory distortions and compensatory errors.
After this course, participants will be able to determine when speech therapy is appropriate and when surgical intervention is needed.
After this course, participants will be able to use appropriate techniques to correct a variety of compensatory placement errors.
After this course, participants will be able to describe why motor learning principles should be applied to speech therapy.
Time-ordered Agenda
| | |
| --- | --- |
| 0-5 Minutes | Introduction |
| 5-20 Minutes | Causes of abnormal speech after cleft lip and palate; Normal velopharyngeal function and velopharyngeal dysfunction; effects of VPI on speech and resonance; effects of structural anomalies on speech production (obligatory distortions and compensatory err |
| 20-25 Minutes | When speech therapy is appropriate (and when it's not) |
| 25-55 Minutes | Speech therapy techniques and principles of motor learning |
| 55-60 Minutes | Conclusion; Q&A |
Course Presenter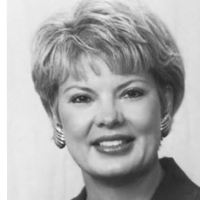 Ann W. Kummer,
PhD

,

CCC-SLP

Ann W. Kummer, Ph.D. CCC-SLP is Senior Director of the Division of Speech-Language Pathology at Cincinnati Children's Hospital Medical Center and is also Professor of Clinical Pediatrics and Professor of Otolaryngology at the University of Cincinnati, College of Medicine.

Dr. Kummer does lectures and seminars on a national and international level in the areas of cleft palate, craniofacial anomalies, velopharyngeal dysfunction, and also on business practices in speech-language pathology. She has written numerous professional articles and over 20 book chapters. She is the author of Cleft Palate and Craniofacial Anomalies: The Effects on Speech and Resonance, 3rd Edition (Cengage Learning, 2014) and one of the authors of Business Practices: A Guide for Speech-Language Pathologists (ASHA, 2004).

Dr. Kummer is the co-author of the Simplified Nasometric Assessment Procedures (SNAP) test (1996) and author of the SNAP-R (2005) for nasometry (KayPENTAX). She holds a patent on the nasoscope, which is marketed as the Oral & Nasal Listener (Super Duper, Inc.). Dr. Kummer has received numerous honors, including Honors of the Ohio Speech-Language and Hearing Association; the Elwood Chaney Outstanding Clinician Award from OSHLA; and is a Fellow of ASHA.
---
Reviews
Course Participation Information
To ensure you are ready to participate, please complete our short Test Drive to prepare your computer to view the course.
Login and logout times will be recorded and documented.
Passing an online exam will be required to earn continuing education credit, where applicable.
Live Webinars allow presenter and participant interaction. The exam and course evaluation for these courses must be completed within 7 days of the event.
On-demand courses include texts, video and audio recordings of live webinars, and multimedia formats. The exam and course evaluation for on-demand courses must be completed within 30 days of course registration.
To participate in the course, complete the exam, and earn continuing education credit (where applicable), you must be a CEU Total Access member
SpeechPathology.com is committed to providing equal opportunities in accordance with all applicable laws. If you are in need of a disability-related accommodation, please contact customerservice@speechpathology.com. We will review your request and respond in a timely manner. Please note that we will require a minimum of 2 weeks to provide a reasonable accommodation for your request.
Visit our Contact us page or give us a call if you have questions.